About Us

Rissington is the ideal balance of unobtrusive yet personal service - everything you need and a little more than you expected. Here are few of the many wonderful people you might meet while you are with us: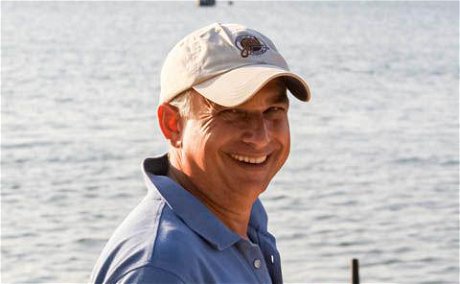 Chris Harvie
Owner and Founder
An inveterate traveller and a well-known South African travel writer, Chris loves nothing more than to engage with intelligent like-minded people for a good chat in the bar and to share travel stories. He knows Southern Africa as well as almost anyone and he's full of suggestions, wild ideas and a fair bit of history too. Looking for recommendations for future travels? Ask if he is around and he will help you with your planning. And tell you what to avoid too…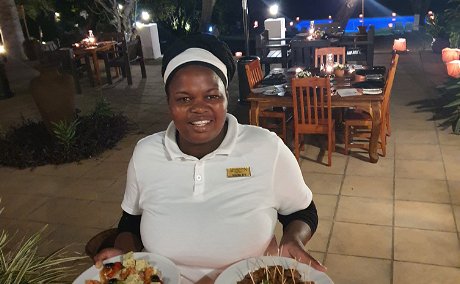 Shirley Mabuza
Duty Manager
Ebullient front of house guru Shirley has been at Rissington for almost twenty years and she is one of life's incorrigible enthusiasts. A flashing smile from the top of the steps as you climb out of your car, she may giggle and bubble (and look a bit like Barbie) but Shirley is highly capable as well as good fun and she is in her element booking days out and enthusing about the wonderful Rissington weather. It is always a good day when Shirley is around.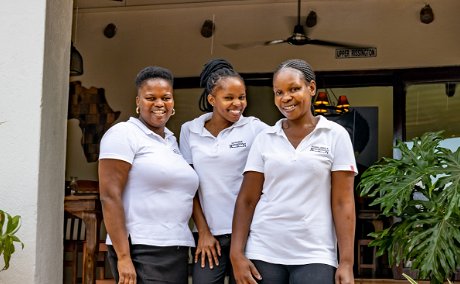 Nonhlanhla Mlambo and Natasha Bila
Hospitality
Pictured here with Shirley (left) are Natasha (centre) and Nonhlanhla (right). They are what Rissington is all about. Enthusiasm and willing hospitality. Our team really loves people - and it is reciprocated. How could anyone resist these endless fabulous smiles?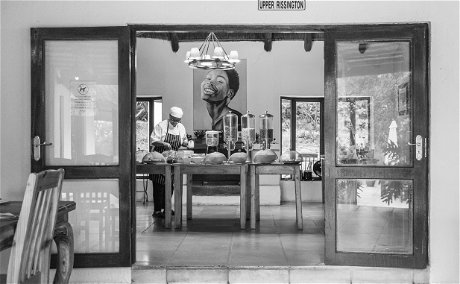 Gertrude Mathebula, Dudu Fankomo and Yvonne Makgobola
Rissington's Chefs
Rissington is renowned for its fantastic food and it is - obviously - prepared by fantastic chefs. Here is Gertrude at work on the breakfast buffet but all of them are calm, professional and highly experienced. Gertrude has worked with Chris for more than 30 years (which means they both deserve a medal).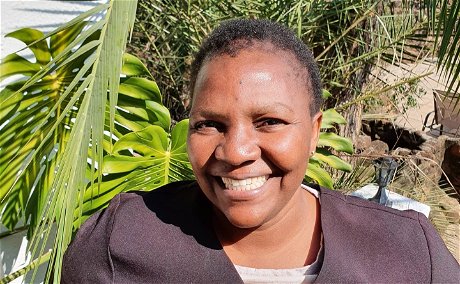 Ntombifuthi Shabangu, Betty Khoza, Nokuthula Shabangu and Patience Ndhlovu
The Housekeepers
Especially these days, the proper and efficient cleaning of rooms is an essential service. This is Futhi, head of a team of dedicated and assiduous housekeepers who ensure not only cleanliness of our accommodation but also the safety of our guests. Always with a smile, of course!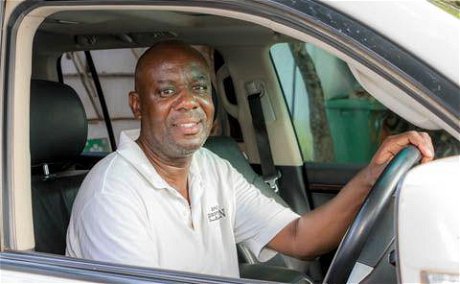 Sipho Mhlanga
Driver
Sipho is a gentle soul and he has been Rissington's driver since the day we opened. By his own reckoning, he has been responsible for keeping the lodge equipped and supplied with the use, over the years, of no fewer than seventeen different cars.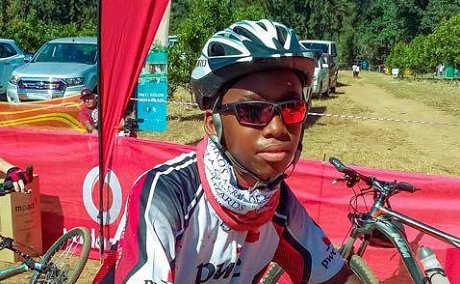 JJ
Child Entertainment 'Officer'
Chris brought up young JJ's father, so he is the grandson of Rissington. And he loves nothing more than to rope in similar fun-loving children and leap into the pool with them. JJ aims to be a game ranger when he finishes school and is an accomplished birder with an excellent knowledge of the bush environment he loves.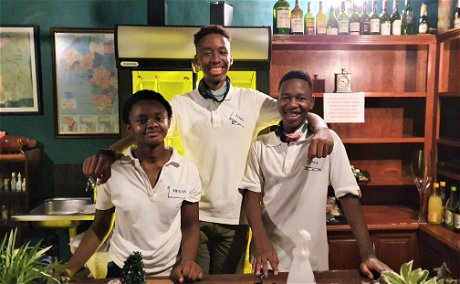 Megan, JJ and Lungile
The 'Kids'
Over the years, JJ has had a number of mates living with him and schooling with him, such is his gregarious nature. Rissington has also covered the costs of much of their schooling - and in return, they make a huge contribution, including bar work and waiting at tables during school holidays. Here they are. What a great bunch!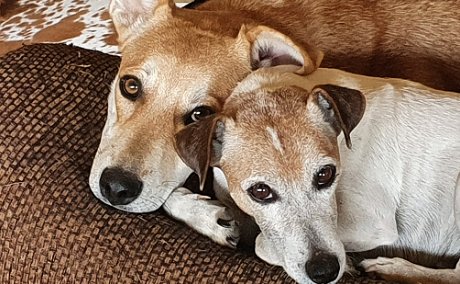 Rusty and Bruno
The Dogs
Good canine hospitality is almost as crucial as the human variety. Here are Rusty (right) and Bruno (left). Happy, friendly, sociable dogs and wonderful hosts!