What To Do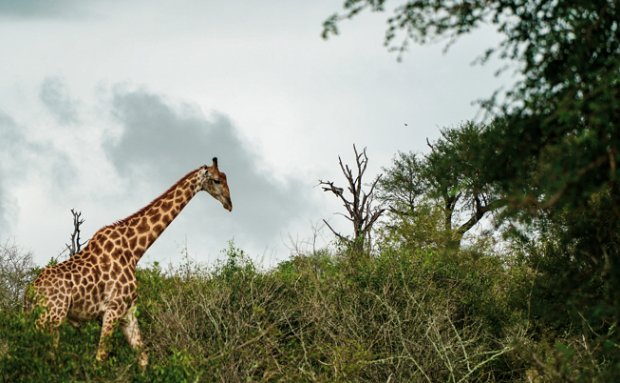 The ideal base to explore the scenic wonders of the escarpment.
Activities, Adventures & Tours near Hazyview
Sub-tropical Hazyview offers a year-round climate for visitors and is the ideal base to explore the scenic wonders of the escarpment.
A healthy farm breakfast will set you up for the day or you can leave early with a picnic basket for a game drive in the Kruger National Park. Golf, mountain-bike trails, hikes, tennis, bowls, trout-fishing, hot-air ballooning and horse-riding are all available nearby.
Golf Courses in the Area
Sabie River Golf Course (5 km)
The Sabie River Golf Course was originally built 57 years ago by the local farmers for their own use as a nine-hole golf course. In 1992 it was redesigned by Golf Data and is today, what Duncan Cruickshank of Compleat Golfer magazine refers to as 'a user-friendly' 18-hole golf course. Trees and water both play important roles as hazards on this course. At least 14 holes have water hazards. There are five dams and they all play a role.
Kruger Park Lodge (5 km)
A product of the Gary Player Design Company, this course offers a refreshing balance between challenge and playability. It is not an ultra-tough course (designed to torment the average player), but it is also not so easy as to make a mockery of par. The accent is on relaxation and enjoyment, allowing for just enough 'bite', to come away with a sense of achievement after playing to one's handicap.
Pilgrims Rest Golf Club (58 km)
Excellent facilities amid mountains and large trees planted years ago by the Transvaal Gold Mining Estate. The magnificent sandstone clubhouse was once a school in Rustenburg. Each stone was carefully numbered when it was dismantled, before it was transported (some 500 km) and re-erected in Pilgrim's Rest in 1985. The clubhouse sports an old Victorian bar.
Skukuza Golf Club (56 km)
The course (located in the Kruger National Park) is not fenced, so wildlife is a common sight. The course winds around a large central lake, which flanks several of the holes and provides the most challenging hazard. There are no bunkers, but many trees which provide an interesting test. There are two par-3's over water, the final being over the hippo-filled lake.
SANParks - The Kruger National Park
Where nearly 2 million hectares of unrivalled diversity of life forms fuses with historical and archaeological sites - this is real Africa. The world-renowned Kruger National Park offers a wildlife experience that ranks with the best in Africa. Rissington Inn is only 15 km away from the Kruger National Park Phabeni Gate and 54 km from the Paul Kruger Gate.
The largest game reserve in South Africa, the Kruger National Park is larger than Israel. Nearly 2 million hectares of land that stretch for 352 kilometres (20 000 square kilometres) from north to south along the Mozambique border, is given over to an almost indescribable wildlife experience. Certainly, it ranks with the best in Africa and is the flagship of the country's national parks - rated as the ultimate safari experience.
General Information
Most of these activities are available as self-drive tours and escorted tours. We have tried them out ourselves on team visits to the various sites and activities, so we recommend them all!
Obviously, the freedom of driving yourself has its advantages, but with the benefit of a qualified guide, you are likely to see and learn more. If you have a special interest or if there is a venue or site that you particularly want to see, please tell us, so that we can be absolutely sure that it is included in your itinerary. Please also check with us which meals are included so that we can pack you a picnic if required. (Breakfast picnics are included free of charge for residents).
For escorted tours, we have a small and select number of preferred operators with whom we will book for you. We strongly advise against booking on the Internet with unknown operators. Costs of guided tours vary from operator to operator. Please discuss the options with the front of house team. The more notice you can give us, the better.
Wildlife Tours
Rissington's proximity to the world-famous Kruger National Park is one of its greatest assets and there are numerous different ways for you to enjoy some of the best game-viewing available anywhere in the world:
Kruger Morning Game Drive – leaves at around 5am and lasts approx 7 hours
Kruger Full Day Game Drive – leaves at around 5am and lasts approx 11 hours
Kruger Afternoon Game Drive – leaves at around 2pm and lasts approx 6 hours
Kruger Birding Safari – note that summer months are best for birding
Kruger Morning Walk (minimum 4 participants, no children under 12) undertaken with SANParks ranger guides. At least 24 hours' notice is preferred.
All guided tours in Kruger may be undertaken in Open Safari Vehicles or air-conditioned Minibuses.
In addition to the Kruger National Park itself, there are numerous other wildlife experiences and animal interactions available including the following:
Moholoholo Animal Rehabilitation Centre – highly educational with close-up animal encounters and handling subject to condition (near Hoedpsruit)
Blyde-Swadini Dam Boat Trip – 90 minutes, with birding opportunities and a close-up of 200-metre tufa waterfall (Hoedspruit)
Jane Goodall's Chimp Eden – a rescue centre where the creatures live a near-normal life. NB feeding is at 10am. 15km south of Nelspruit / Mbombela
Lowveld Botanical Gardens – 160 hectares with over 600 plant species and one of the world's finest cycad collections (Nelspruit/Mbombela)
Around Hazyview
Around Hazyview, we also recommend the following:
Elephant Whispers or Elephant Sanctuary – educational elephant interactions (riding allowed at Elephant Whispers)
Perry's Bridge Reptile Park – a fine collection of snakes, crocodiles and other reptiles
Seronera Crocodile Tours – an entertaining and enlightening visit to a nearby crocodile farm.
Adrenaline-seeker
For the adrenaline-seeker, the area also offers many exciting thrills and spills. Choose from the following:
White Water Rafting – on the Sabi River
River Tubing – in the Sabi River
The Skyways Trail – a 9-platform series of ziplines
The Treetop Walk – an assault course, high up in the
The Zipwire – one steep descent into the trees
Archery – suitable for all ages
Walks and Hikes – all over the region; see the file in the bar
Mountain Biking – trails and climbs
Quad Biking – through the forests
Horse-riding – 6km north of Hazyview
Helicopter Flights – over the Blyde River Canyon
The Long Tom Toboggan – a 1.7m hurtle down the mountain
The Big Swing – a plunge down into the Graskop Gorge
Cultural
Shangaan River Club Evening Festival – drums, dancing and singing. Includes dinner.
Pilgrim's Rest Ghost Tour – a fascinating insight into home life in the gold-rush era, with occasional skin-crawling moments of ghostly presence! Includes graveyard tour.
Swaziland Day Tour – including the glass and candle factories and numerous markets and craft centres
Maputo City Day Tour – includes the sea-front, the market and a number of spectacular buildings from the Portuguese colonial era.