What To See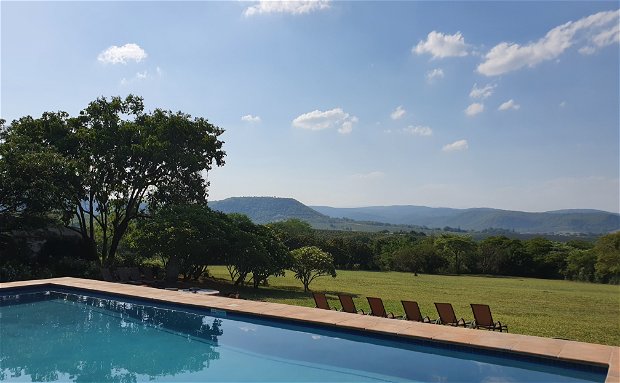 Let us help you book your activities
The Lowveld - It's in our Nature
Wondrous wildlife, thrills and spills, leaping and laughing, wet and dry, ancient history, warm hospitality, exploring cultures, making memories. Few parts of the world can match the Lowveld for its natural and cultural diversity or for the genuine warmth of the welcome given to each and every visitor to the region.
Please visit our What To Do page for other spectacular places to visit and activities to undertake, all within a short drive of Rissington Inn.
Self-Drive or Escorted Tours
All of the following "What to See" options are available as self-drive tours and escorted tours.
Obviously, the freedom of driving yourself has its advantages, but with the benefit of a qualified guide you are likely to see and learn more. If you have a special interest or if there is a venue or site that you particularly want to see, please tell us, so that we can be absolutely sure that it is included in your itinerary. Please also check with us which meals are included so that we can pack you a picnic if required. (Breakfast picnics are included free of charge for residents).
For escorted tours, we have a small and select number of preferred operators with whom we will book for you. We strongly advise against booking on the Internet with unknown operators. Costs of guided tours vary from operator to operator. Please discuss the options with the front of house team. The more notice you can give us, the better.
Scenery
For a full day out amongst some of the finest African scenery, we suggest a Panorama Tour (or a shorter Panorama Highlights Tour) with an expert guide, taking in all or some of the following:
The Blyde River Canyon, the world's third largest and the largest green canyon
Bourke's Luck Potholes, fascinating rock pools at the confluence of two rivers
God's Window, a spectacular view across the Lowveld from the Great Escarpment
The Pinnacle, a free-standing pillar of rock
The Three Rondavels, one of Africa's most iconic and spectacular views
Numerous other Viewpoints and Waterfalls
Additional extras include:
Pilgrim's Rest, gold rush museum town and home of Jock of the Bushveld
Sabie Brewing Company, try the local brew
Harrie's Pancake Bar and Petena's Pancakes, famous worldwide for their savoury and sweet creations (and massive milkshakes in the case of the latter!)